Hi! Where has the time gone?
The year 2016 has flown by! We are fast approaching bird of prey season which is November through March and that is when Northern birds fly down South and get into fights, etc. Woodland Wonders urges you, the reader, to be on the look out for any injured birds of prey such as Eagles,Owls,Hawks and any other birds of prey. If you find one, please call us at 863-967-3298, day or night. Of course, call for any other wildlife needs also.
Here is a long overdue Update for Woodland Wonders:
January 2016 started off with a bang with many admissions of injured raptors and mammals – fortunately, most recovered and had a happy release!
Feb-March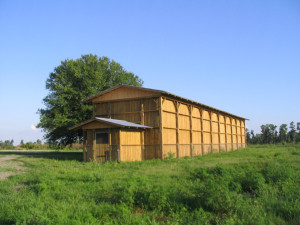 These two months were baby bird of prey time and we really enjoyed rehabbing them until they grew older and releasing them! We are blessed to have a flight cage we can use to rehabilitate birds of prey which is 100'x20'x16'. That way, the birds do not have to travel out of county to another center for flight experience which is a need for babies and long term rehabbing adults.
April-May
These two months were the baby season and we admitted numerous songbirds, dove, opossums, foxes, and a fawn. Most all of them had happy releases!
May-August
May was early squirrel season!  June and Aug were fairly quiet, although we were still admitting some baby songbirds and of course admitting the injured wildlife that required care. Sandhill cranes have had a bad time this year with a lot of injuries and sadly a lot were injuries that were not compatible with a quality of life for the bird.
September
This month brought the second busy squirrel season! Happily all are thriving and will be released when older.
October
During this month, we admitted a baby bobcat kitten! She was very sick on admission and once she started to grow we noticed a gait problem with stumbling. After an extensive lab work up and several vet consults, it was determined she has cerebella hypoplasia and this is a permanent disability. Her forever home is yet to be decided.
Update on Hurricane Matthew October 2016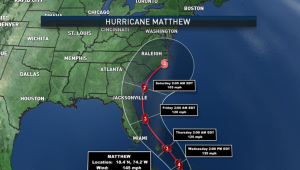 Luckily, as you readers know, Polk County was blessed and did not have the storm as predicted. We had 10 admissions storm related, however, it could have been much worse. Woodland Wonders was ready as we had all the critters in and safely protected, a generator for power, extra milk, and supplies brought in, etc. Woodland Wonders will take a "dry run" any day and not complain!
Hopefully now you readers can enjoy beautiful fall days and attend some of the many activities in the community – Woodland Wonders is participating in several.
Thank you again for your love and support of Woodland Wonders and I will try to have more frequent updates going forward!